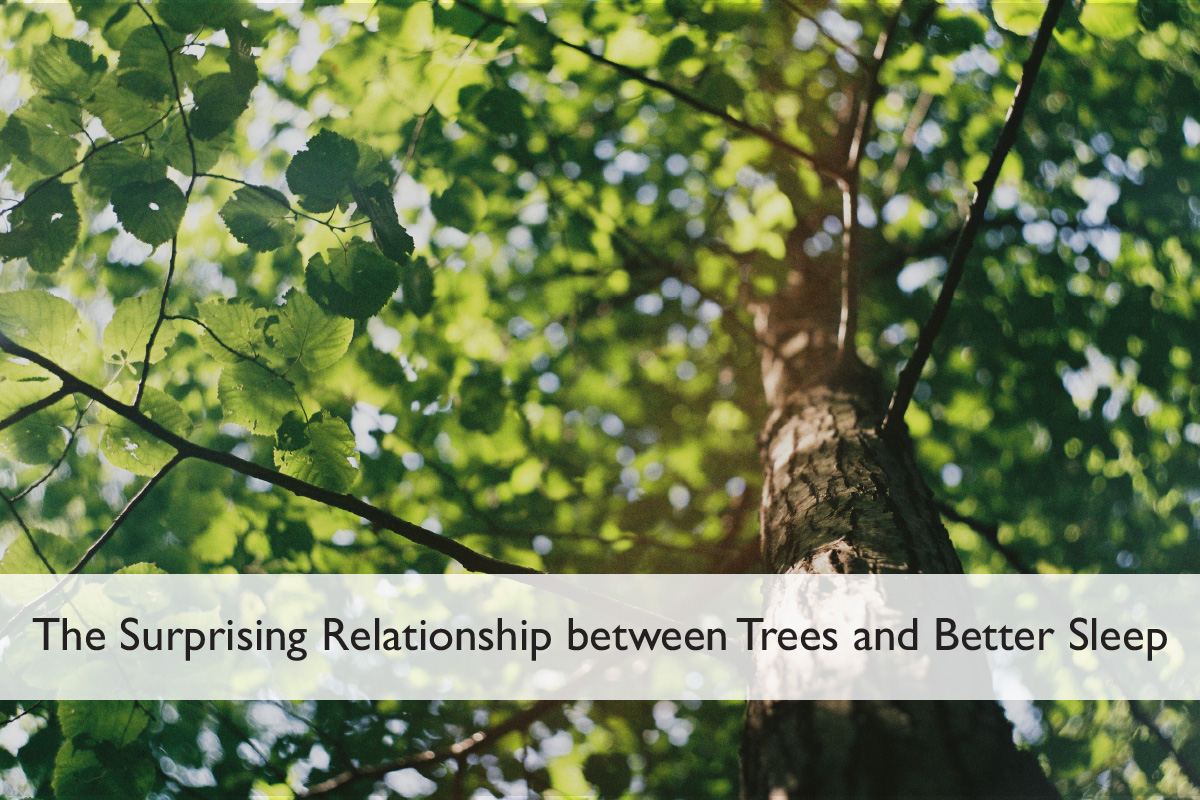 The Surprising Relationship between Trees and Better Sleep
As the seasons change in our home state of Colorado, it's hard not to get swept away by the stunning natural splendor of trees.
When autumn begins in the foothills, the leaves of deciduous trees dress in shades of rich crimson and fiery orange while, in the mountains, aspens flash a brilliant gold from within a dark green sea of evergreens. After the leaves fall, bare limbs collect frost and icicles throughout the cold winter months which help to create the picturesque snowy mountain vistas that our state is so well known for. Finally, when temperatures start to rise, trees everywhere seem to suddenly sprout small green buds, and throughout the spring and summer months there's a veritable riot of bright flowers and verdant foliage to enjoy just about everywhere you look
Trees are particularly important to everyone here at Denver Mattress, but not for the reasons you might expect. It's common knowledge that trees are an integral part of our planet's health and wellbeing, but scientists have only just started to learn that trees can also play a role in improving the health of human beings. In fact, there's even evidence which indicates that trees can actually help people sleep better. Find that hard to believe? We did too, at first, but thanks to our long-standing partnership with the Arbor Day Foundation, we are now firm believers in the relationship between trees and better sleep.
A Deeper Connection Than We Knew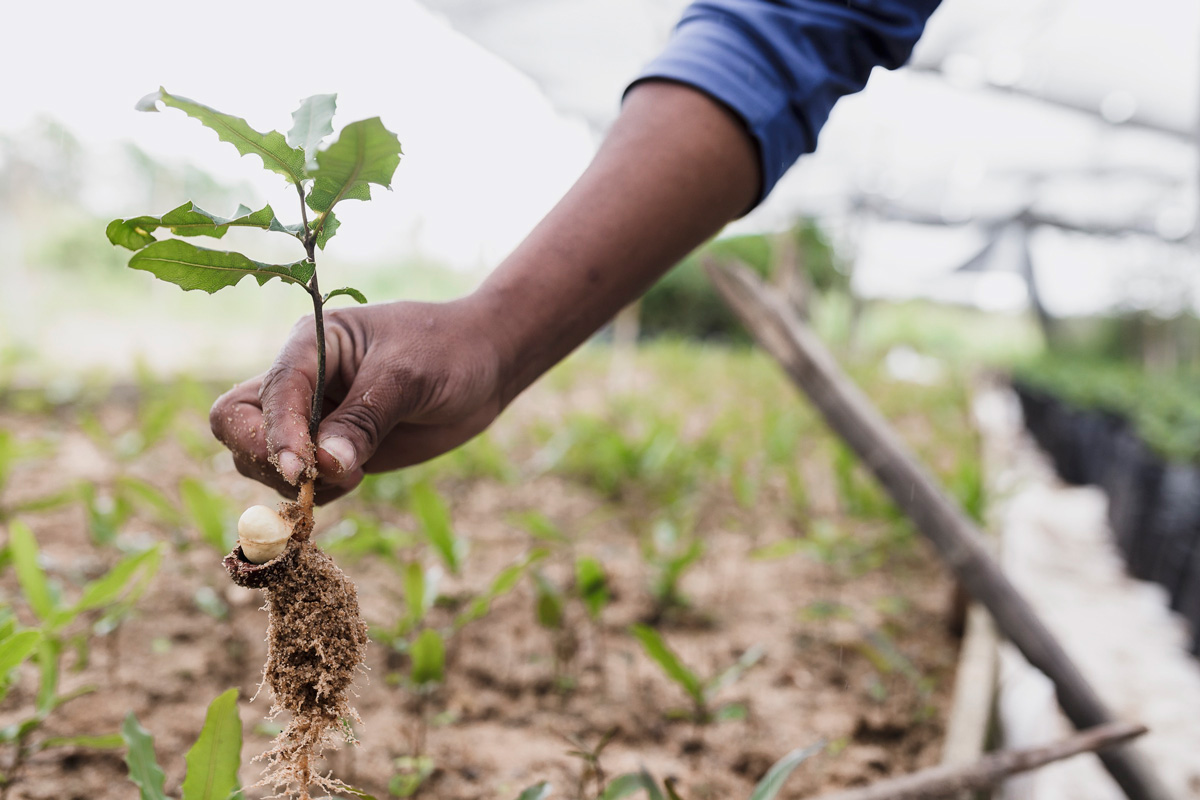 Since its beginning, the people at the Arbor Day Foundation have been working tirelessly to raise awareness about the importance of trees, and they're directly responsible for the planting of millions of new trees across the USA.
Our partnership with the Arbor Day Foundation first started all the way back in the year 2000 when we first pledged to make a $1 donation for every one of our Aspen mattresses sold online and in-store, with a minimum donation of $10,000 to help the ADF plant 10,000 trees. We've continued making similar donations for many years since, and we are proud to say that to this day, our collaboration has resulted in the planting of over 340,000 new trees! We always knew that our partnership would be good for the planet, but a few years ago we learned that our partnership was even more beneficial than we thought. 
In 2019, the Arbor Day Foundation launched their Time for Trees Initiative with the goal of planting 100 million new trees in forests and communities by the year 2022. To support this initiative, the ADF compiled information from hundreds of scientific studies to explain the critical need for trees. These studies contain overwhelming evidence which shows just how vital trees are to the health of the planet, and they also offer new insights into the relationship between trees and human beings. As it turns out, trees directly impact numerous facets of our society, but some of the most intriguing discoveries showed that trees can have a wide variety of positive effects on human health.
Like most people, we were intrigued by these new discoveries, but there was one health benefit that stuck out in our eyes more than any other. Namely, that being in close proximity to trees can help lower people's stress levels.
Why are we interested in stress? It might be news to some, but stress is actually one of the leading factors of poor sleep. As the writers for Medical News Today explain, "One effect of stress is that it can cause sleep deprivation. Frequently being in a heightened state of alertness can delay the onset of sleep and cause rapid, anxious thoughts to occur at night. Insufficient sleep can then cause further stress." They even go on to say that, "by lowering their stress levels in the evening before bed, many people could improve the duration and quality of their sleep."1
Our entire business is built around helping people sleep better, and if being around trees could really help reduce stress, then maybe there was even more reason to continue supporting the Arbor Day Foundation. Needless to say, we were eager to learn more. 
The Relationship between Trees and Stress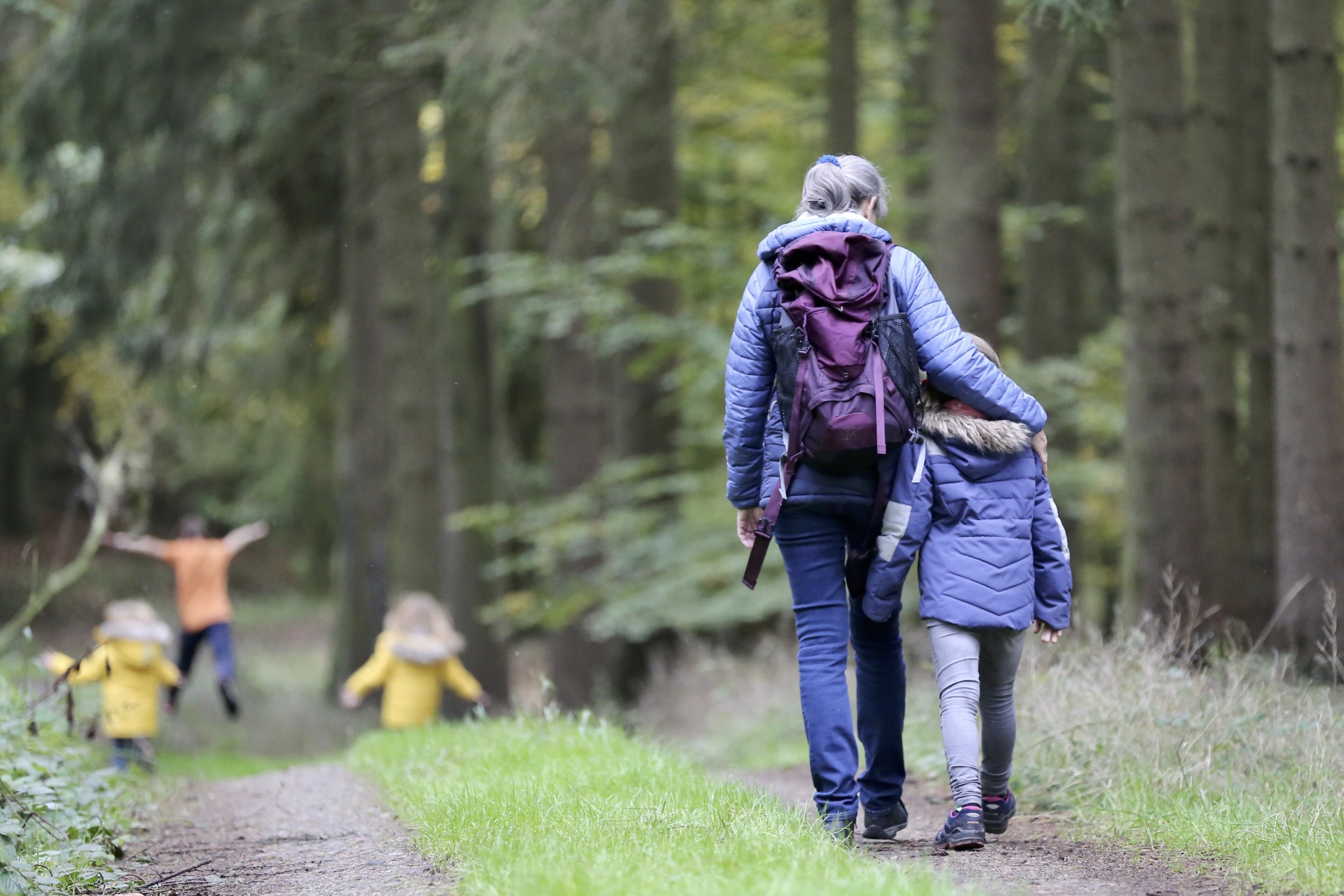 The research compiled as a part of the Time for Trees Initiative provides an extensive amount of evidence about the relationship between trees and human health. The Arbor Day Foundation has compiled all of their findings in a PDF entitled "The Case for Trees", which you can read right here, but we've outlined the three most significant revelations regarding trees and stress below. Keep in mind, each of these statements were written based on the findings of scientific studies which have been independently peer-reviewed by career scientists. 
Time spent in forest environments lowers concentrations of the stress-inducing hormone, cortisol, and reduces pulse rate as well as blood pressure.

2

Green space is a health-promoting characteristic of residential environments and has been linked to mental health benefits such as recovery from mental fatigue and reduced stress.

3

Urban populations have been shown to have an unhealthy level of cortisol if they live in an environment with less than 30 percent green space. Additionally, for every 1 percent increase in green space, there is a corresponding and steeper decline in people's stress levels.

4
For most people, it seems fairly intuitive that spending more time in forests can help to reduce stress. But, the information from these studies shows that it's more than just getting out in nature. Stress can also be reduced by simply planting more trees in residential areas. It may seem too good to be true, but planting trees really can help people lower stress levels and sleep better!
It should go without saying that after we learned about the relationship between trees and sleep, we started to see our partnership with the Arbor Day Foundation in a whole new light. By continuing to donate to this important organization, not only can we help protect the planet, we can also do even more to help people sleep better. As far everyone here at Denver Mattress is concerned, that's a win-win situation worth writing home about. 



Sources:
1 - Johnson, Jon. (2018).; How to Tell if Stress is Affecting Your Sleep. Medical News Today. https://www.medicalnewstoday.com/articles/322994. 
2 - Park, B.J.; Tsunetsugu, Y.; Kasetani, T.; Kagawa, T.; Miyazaki, Y. (2010). The physiological effects of Shinrin-yoku (taking in the forest atmosphere or forest bathing): evidence from field experiments in 24 forests across Japan. Environmental Health and Preventative Medicine.
15(1):18–26. http://www.ncbi.nlm.nih.gov/pubmed/19568835.
3 - Thompson, C.W. (2012). More green space is linked to less stress in deprived communities: Evidence from salivary cortisol patterns.Landscape and Urban Planning, Volume 105, Issue 3, April 15, 2012, Pages 221–229.
4 - Beyer, K.M.M.; Kaltenbach, A.; Szabo, A.; Bogar, S.; Nieto, F.J.; Malecki, K.M. (2014). Exposure to Neighborhood Green Space and Mental Health: Evidence from the Survey of the Health of Wisconsin. International Journal of Environmental Research and Public Health 2014, 11, 3453-3472.