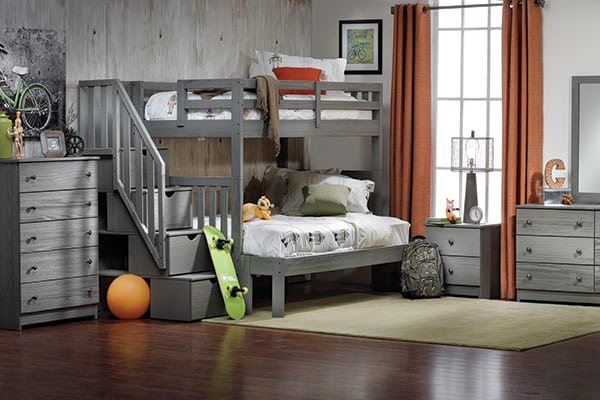 Inspiring Kids' Bedroom Ideas
It's almost time to head back to school and designing your kid's bedroom can be a fun and challenging project to get them ready to head back to class. It's important to design your kid's bedroom in a way that fits into your lifestyle and lets your child's personality shine through. Giving your kids a space as unique as they are is vital to your child's growth and development. To help get you inspired, we pulled together three unique kid's spaces using sturdy yet stylish pieces from Furniture Row.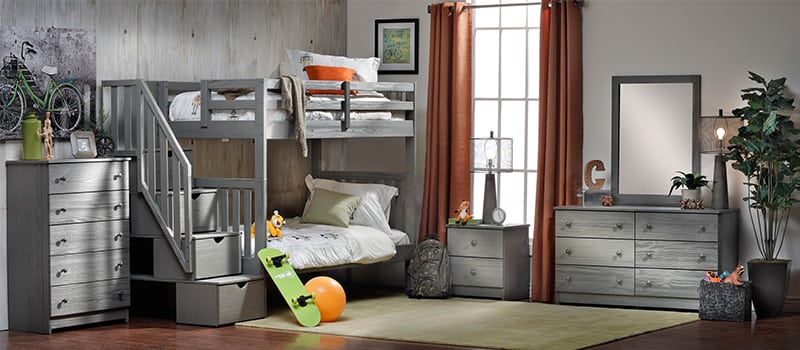 Kids Bedroom: Bunk Bed Brilliance
If storage and space are at the forefront of your mind, consider bunk beds as an option for your kid's bedroom. Bunk beds are a popular choice for growing families and an efficient use of space. Adding a bunk bed like the Dove Bunk Bed, will put you in storage heaven. Whether you need space for clothes, toys or other kids' room essentials, this versatile bed is the perfect choice. Choosing a bunk bed will keep the space from feeling crowded and leaves room for creativity and extra fun.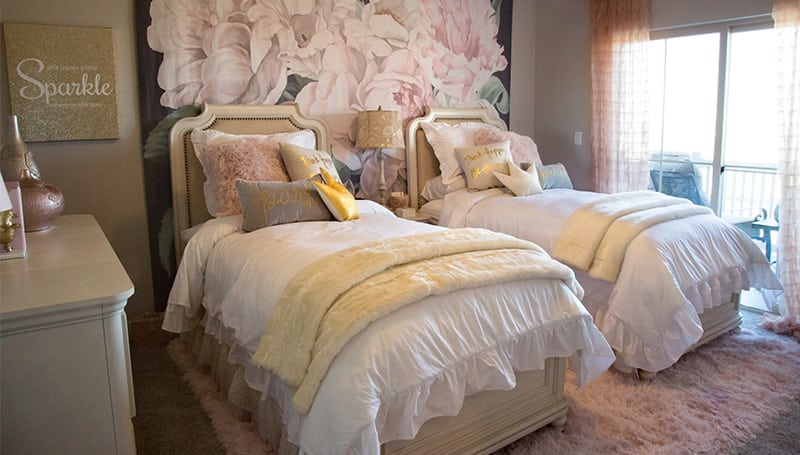 Kids Bedroom: Twin Bed Haven
If your space allows room for two, try placing two identical twin beds in the same room. Whether you have two children or simply desire a sleepover ready room, this will create a twin bed haven that your kids can't get enough of. Considering ample storage is crucial when placing two beds side by side: try situating a night stand in between the two beds to reduce clutter. If you're contemplating clever ideas for keeping toys and clothes out of sight, choose a bed with under Storage. If you decide to go with two twin beds that don't have under-bed storage, consider plush comforters and bed skirts to utilize the space under the bed for additional hidden storage.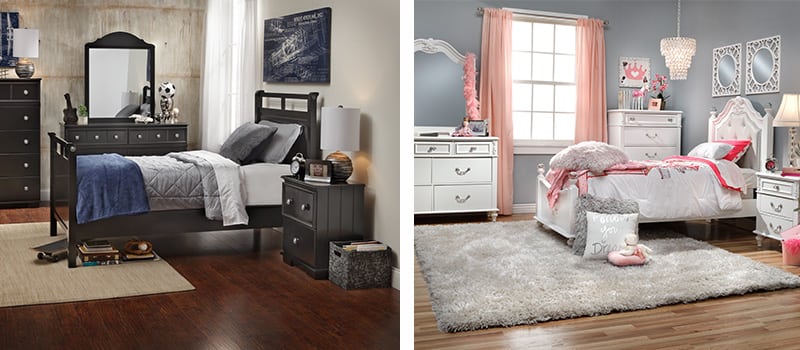 Kids Bedroom: Room to Grow
The traditional one bed room doesn't have to be boring. Style your kids' room with props, bedding and decor that reflect their personality and passions. If a twin bed is slightly too small, a full bed is a great choice for the transition from childhood in to tween and teen years. Your kids will thank you for their colorful, creative and undeniably cool space to call their own. Shop the Furniture Row Back to School Sale every year at the end of July and in early August for an easy and stress-free experience to build the room your child has always dreamed of!