Creating Your Perfect Retreat: A Guide to Bedroom Furniture and Sets
Your bedroom is your sanctuary, a place where you can relax, rejuvenate, and find solace  after a long day. The key to curating a harmonious and comfortable space lies in selecting the right bedroom furniture. From stylish bedroom sets to functional accessory pieces like dressers and nightstands, the world of bedroom furniture offers a plethora of options to transform your room into a haven of comfort and style. In this guide, we'll explore the essential elements of selecting bedroom furniture and where to find the best options near you.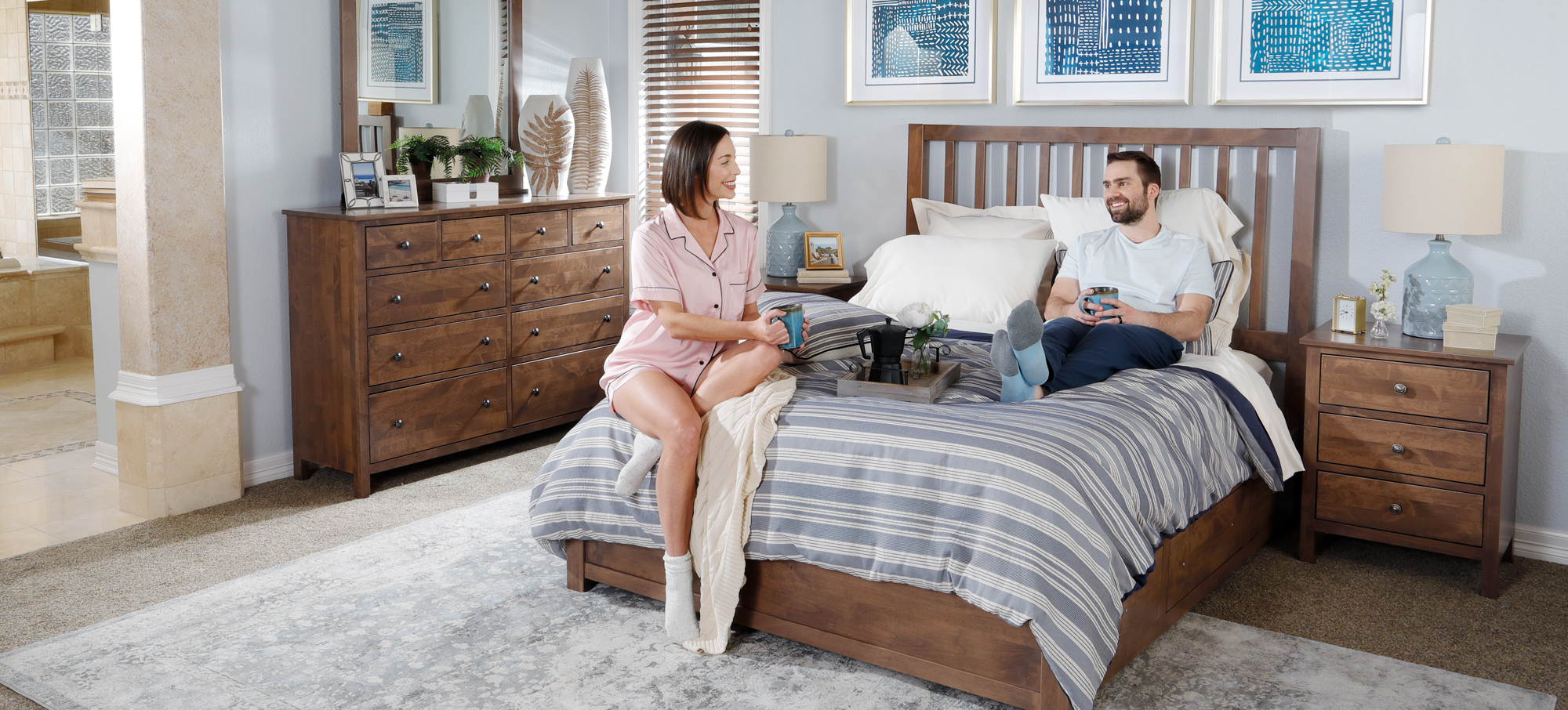 Exploring Bedroom Furniture Sets
A well-coordinated bedroom furniture set can completely transform the look and feel of your space. Most bedroom groups are offered as either a 3-piece or 4-piece set. A 3-piece bedroom set usually consists of a bed and two matching nightstands, while a 4-piece bedroom set typically features a bed, a dresser, a nightstand, and a large mirror which often sits atop the dresser. These sets are designed to make it easy for customers to put an entire room together quickly and easily because each piece complements the others in terms of design, color, and style. Whether you prefer a classic, contemporary, or rustic vibe, bedroom furniture sets offer something for every taste.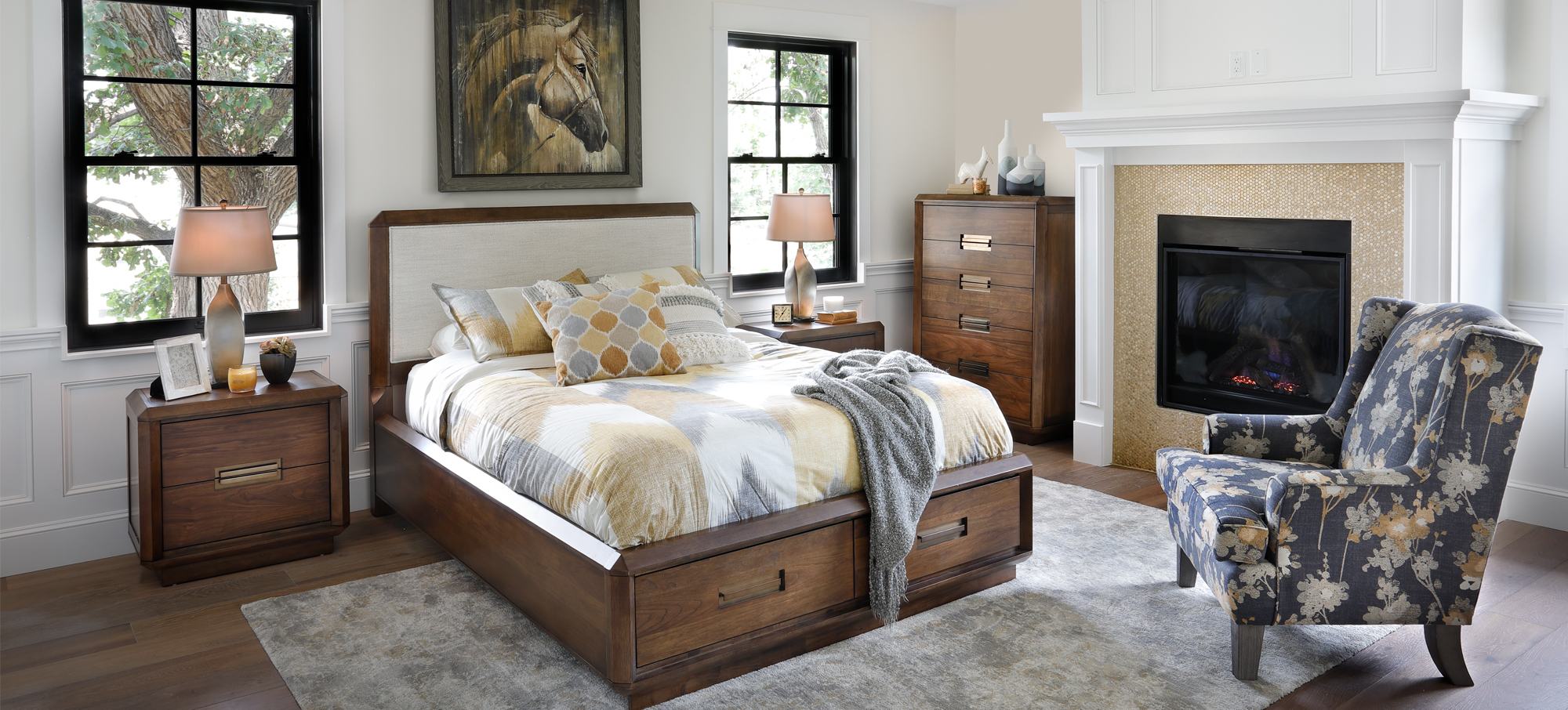 Choosing the Perfect Bed
The centerpiece of any bedroom is undoubtedly the bed. It's essential to choose a bed that not only suits your style but also meets your comfort needs. From luxurious beds with upholstered headboards to sleek platform beds that don't require a box-spring, we certainly have a diverse range of beds to choose from. But it's not just the style you should consider; many of today's beds also come with a range of convenient features. For those with limited space, don't forget to consider storage beds with built-in drawers or under-bed storage compartments to optimize space. For those with kids, be sure to check out our collection of kids bedroom furniture to see cribs, bunk beds, and more. And, lastly, for those in the market for a bed for your guest bedroom or other non-traditional sleeping space, you're sure to find a versatile addition in our lineup of stylish daybeds and futons.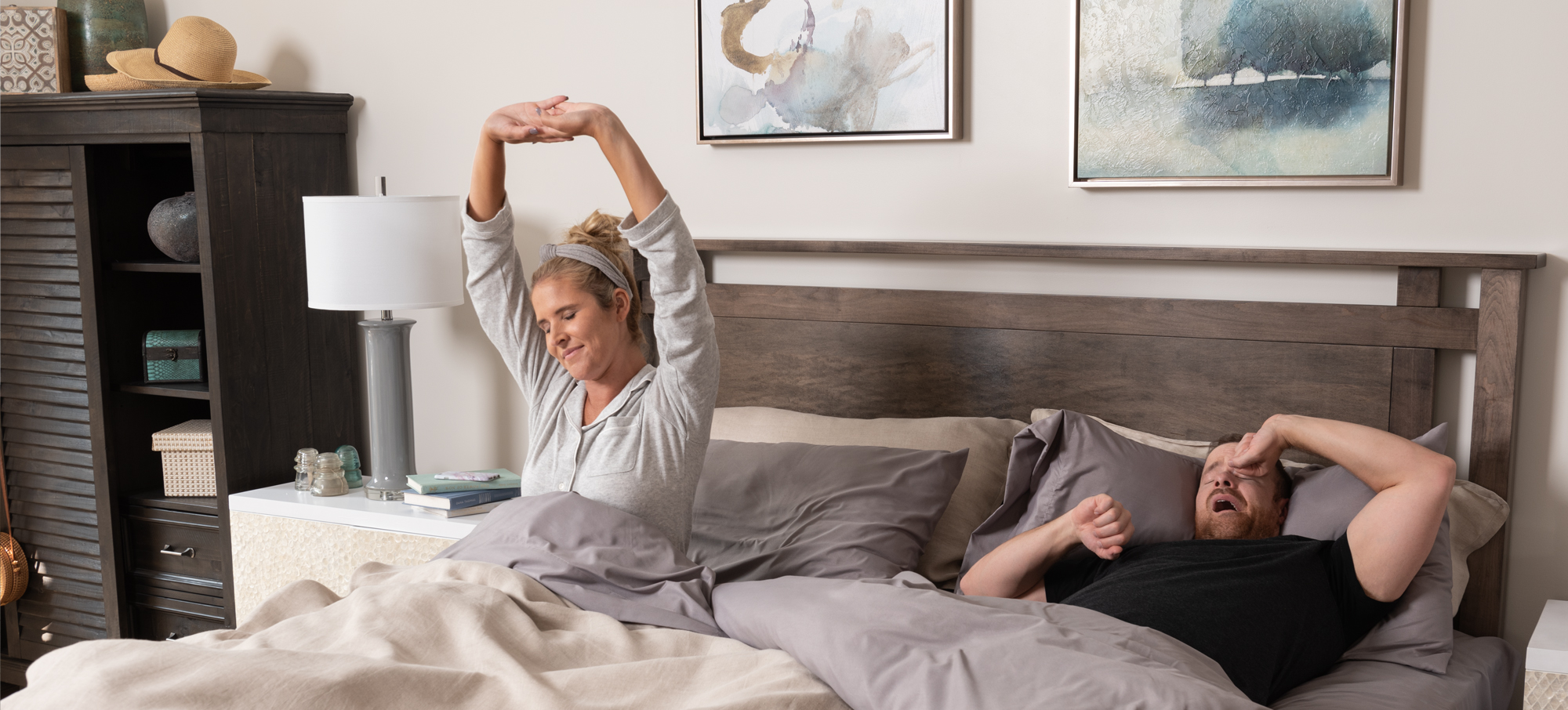 Selecting the Right Bedroom Accessories and Accents
In addition to choosing the perfect bed, selecting the right bedroom accessories and accents is key to creating a well-designed and functional space. Nightstands, dressers, mirrors, and other pieces can add personality and organization to your bedroom while complementing the overall style of your existing furniture. When choosing a nightstand, consider the height and size of your bed to ensure it is proportionate, and don't forget to think about features like storage drawers, display shelves, and USB charge ports. Dressers offer ample storage space for clothing, accessories, and other personal items, so consider the size and layout of your bedroom when selecting one. And finally, mirrors, lamps, and other accents are great for adding additional depth, light, and style to your bedroom configuration, so look for pieces that best suit your personal taste and bedroom decor.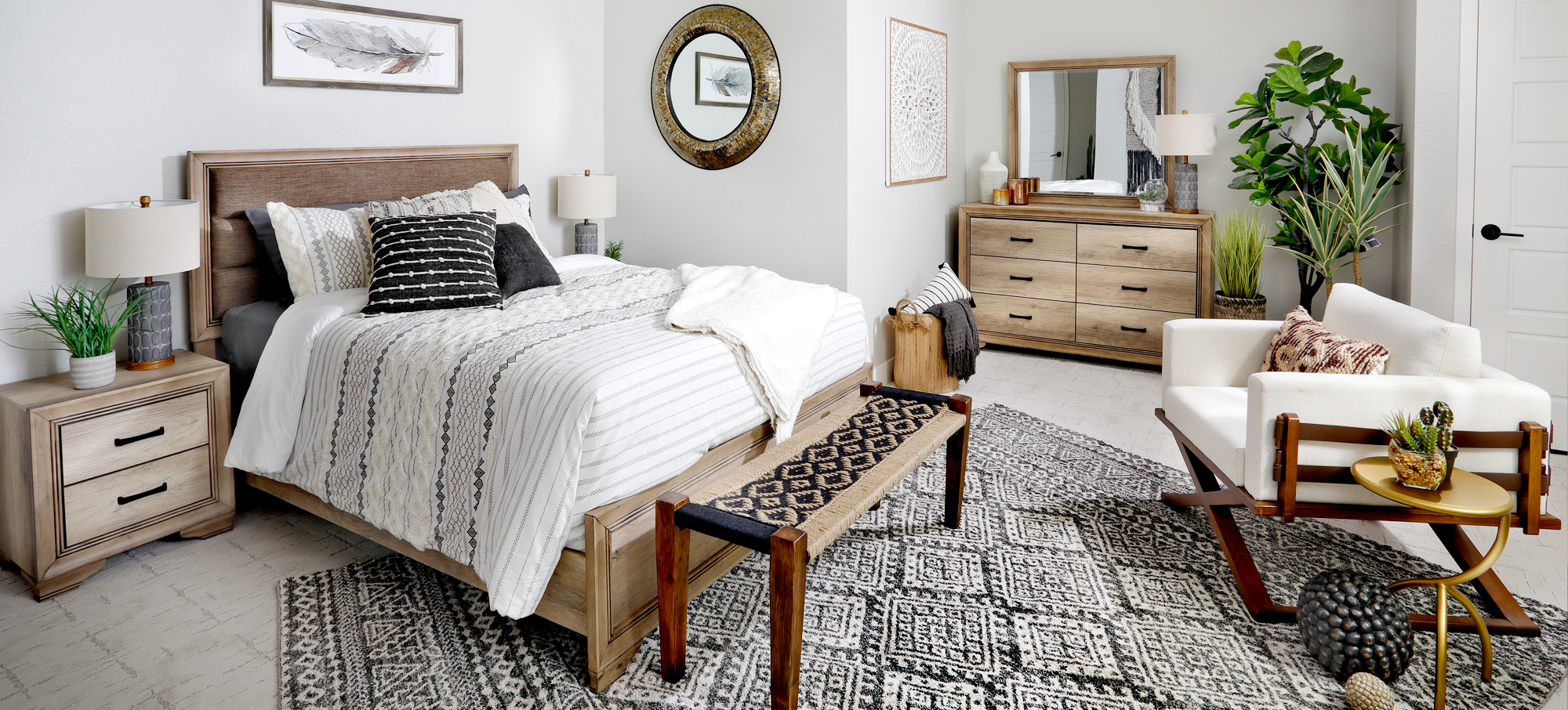 Exploring Bedroom Furniture Stores Near You
When on the hunt for the perfect bedroom furniture, the phrase "bedroom furniture near me" becomes your ally. Local furniture stores offer the advantage of seeing and feeling the pieces firsthand before making a decision. Speaking of which, we all know how important it is to consider quality when investing in bedroom furniture. Using a search phrase like "best furniture stores near me" will help lead you to establishments that prioritize craftsmanship and durability. Look for stores with positive reviews, a wide selection of styles, and knowledgeable staff who can assist you in finding the perfect pieces that align with your preferences and budget. Lucky for you, Furniture Row is already known for all of these qualities, so you're already off to a great start!