Musana's Taste to Transform Event in Denver was Their Biggest Yet!
Have you heard? Musana's annual "Taste to Transform" event, which also doubled as their 15th anniversary celebration, was a smashing success! Musana is a Community Development Organization that works on the behalf of the people of Uganda, and this year's Taste to Transform event was held on September 16th at The Brighton with special guests Tim & Demi-Leigh Tebow and more.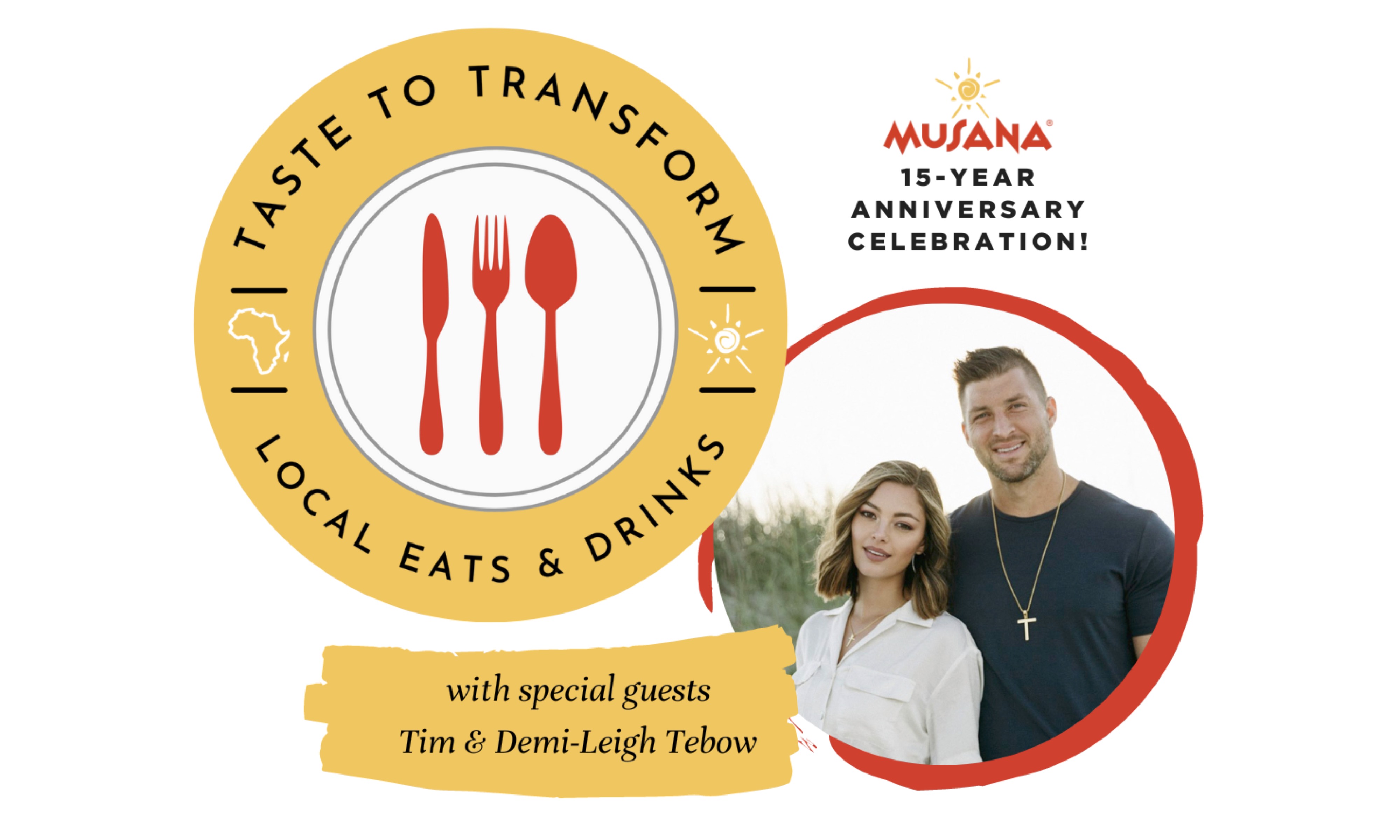 Here's a quick breakdown of the night in case you missed it:
About Musana
As a Community Development Organization, Musana is dedicated to empowering local Ugandan communities and creating a society free from dependency and full of dignity. They achieve this through their sustainable social enterprises, investing in and operating initiatives that restore hope and empower individuals. Musana's mission goes beyond traditional charity and aid, focusing on education, healthcare, and economic development to break the cycle of poverty and dependency in Uganda. By addressing the interconnected needs of vulnerable communities, Musana takes a holistic approach to community development.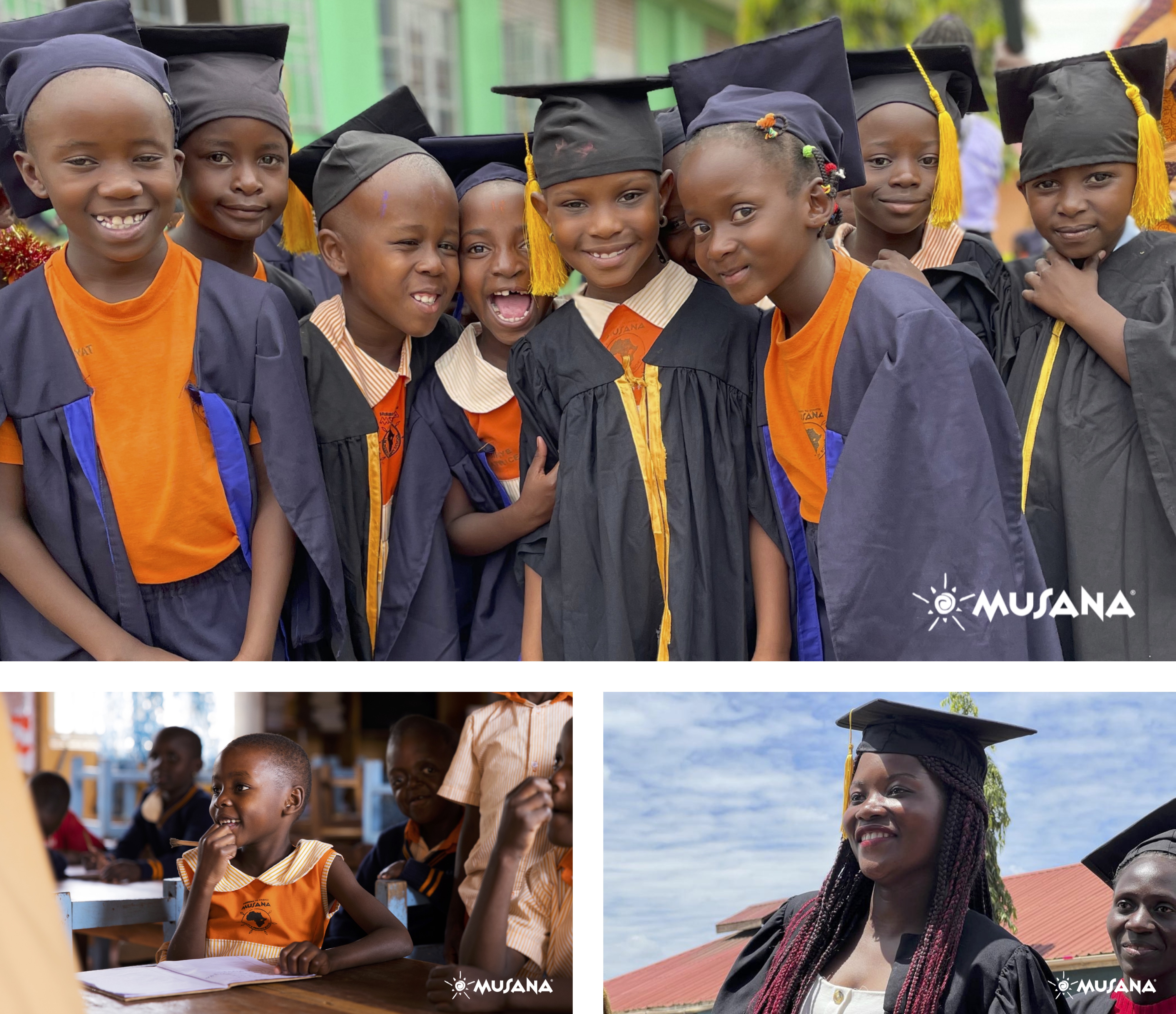 Education is one of the most important focuses for Musana, as they believe it is essential for breaking the cycle of poverty. They provide quality educational institutes that go beyond the national curriculum, empowering future leaders who can drive change in their communities. In terms of healthcare, Musana addresses the lack of quality health services in rural Uganda by establishing Musana Community Hospitals. These hospitals offer patient-centered, holistic care with the aim of transforming healthcare standards in the region. Additionally, Musana promotes economic development by inspiring job creators and entrepreneurs through their training center. Here, they equip individuals of all backgrounds with business and practical skills, tapping into their creativity and potential.
By addressing the needs of Ugandan communities through these impactful industries, Musana goes a step beyond traditional charity organizations and creates lasting positive change for the people of Uganda.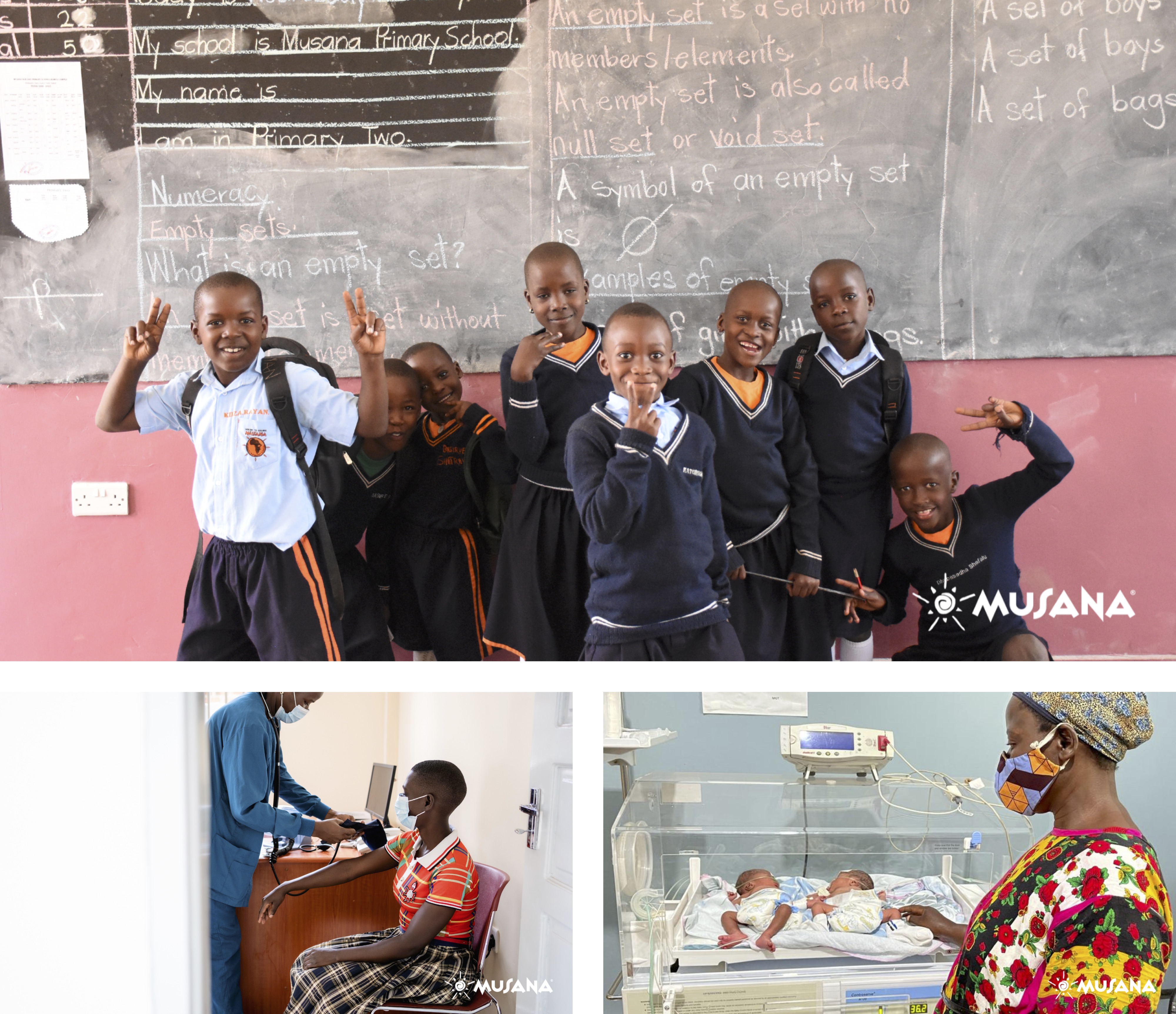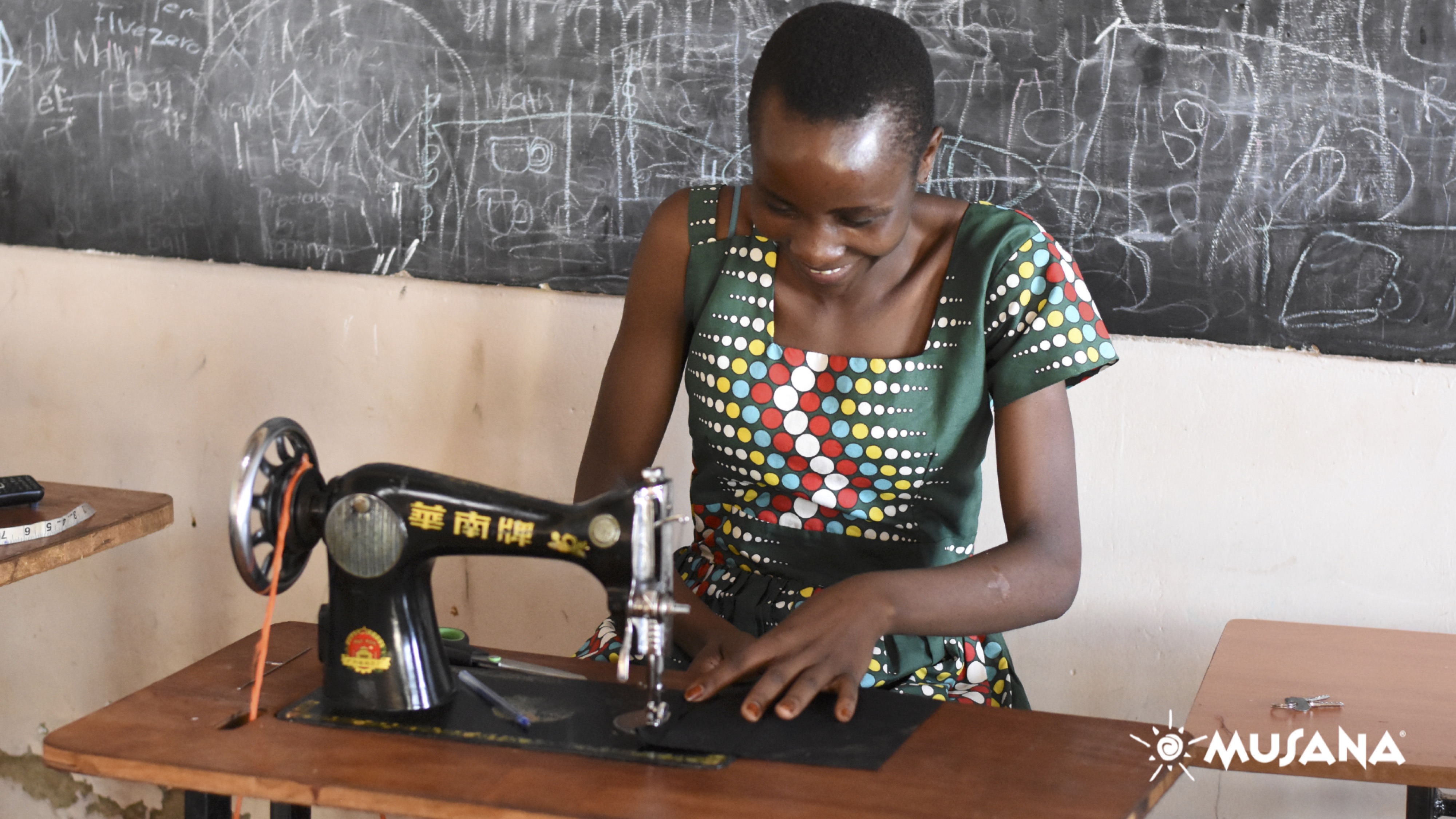 Taste to Transform
Now, let's delve into the incredible Taste to Transform event! This annual fundraising event brings together supporters, donors, and community members to celebrate the impact of Musana's work and raise essential funds for their programs. As mentioned, this year's Taste to Transform was held at The Brighton in Brighton, Colorado, and it was hosted by the Co-Founders and Executive Directors of Musana, Haril & Andrea Kazindra. 
One of the highlights of the event was the presence of Tim Tebow and his wife, Demi-Leigh Tebow, who attended and spoke about their work with Musana. Their presence added a significant level of excitement and brought attention to the cause. Another impactful moment came from surprise guest, Alex Kyzze, one of the original 80 Ugandan children who have been with Musana since its inception. Alex spoke to the group, sharing his personal journey and the transformative impact that Musana has had on his life and the lives of others. These iconic guests, along with the musical stylings of country singers, Tim and Taylor, made this year's Taste to Transform truly unforgettable.
The event itself was a vibrant and engaging experience for attendees, featuring a variety of delicious and authentic Ugandan dishes prepared by local chefs. In addition to the food, the Taste to Transform event showcased  traditional dance performances, storytelling sessions, and music that celebrated the rich cultural heritage of Uganda. Check out all the photography from the event at Musana's Taste to Transform gallery!
If that wasn't enough, the event also included auctions and raffles with unique items and experiences, adding an element of excitement and raising additional funds for Musana's initiatives. All donations from the Taste to Transform event will be invested to complete the replication of Musana's model in the Ugandan communities of Kaliro and Kamuli. This expansion will allow Musana to reach even more individuals and make a lasting difference in their lives.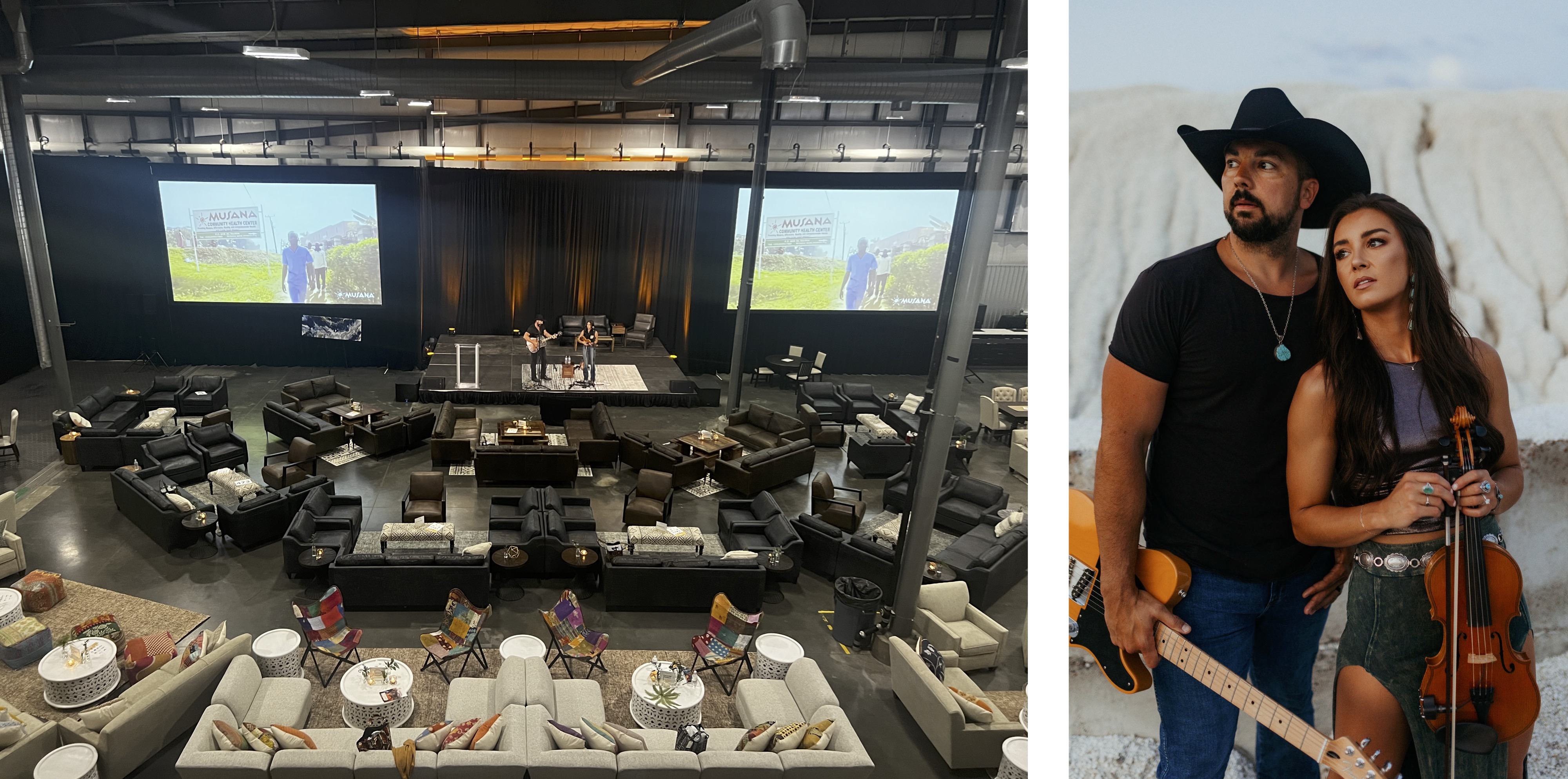 Final Thoughts
Through culinary experience, live performances, and fundraising activities, Musana's 2023 Taste to Transform was a vibrant affair, and it ended up being the largest in the history of the organization! Supporters who attended this year's event enjoyed a memorable evening filled with cultural experiences, all while contributing to the empowerment of Ugandan communities. If you'd like to be a part of the 2024 Taste to Transform event, all you have to do is follow Musana and be on the lookout for next year's announcement. See you then