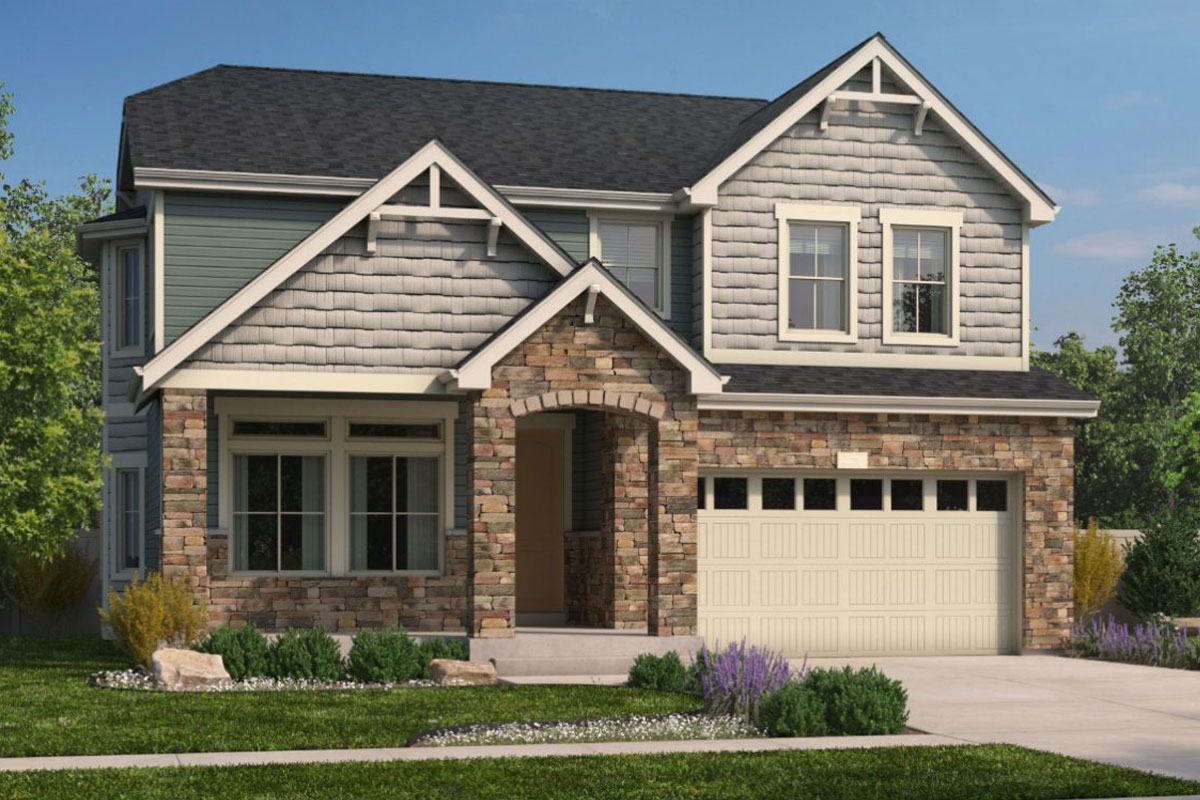 Save the dates, the St. Jude Dream Home Giveaway is coming back to Denver!
Just when you thought it couldn't get any better, the annual St. Jude Dream Home Giveaway is back  in Denver with the return of in-person open house visits!
In case you haven't heard, the St. Jude Dream Home Giveaway is a community charity project that benefits the St. Jude Children's Research Hospital, one of the world's premier pediatric cancer research centers. Here's how it works: Each year a brand new Dream Home is constructed by a local business and offered as a prize in a raffle ticket contest. For months, tickets for the raffle are sold to any and all who wish to participate. Once the home is ready, it is then furnished and styled by one of our in-house designers before being opened to the public for a few weeks of open house tours. Finally, on the day of the final drawing, a ticket is selected and the home is given away to one lucky winner. The best part? 100% of the ticket sales from the Dream Home Giveaway are used to make sure the patients and families at St. Jude's never receive a bill for treatment, travel, housing, or food. 
For the past year or two, the Dream Home Giveaways in Colorado Springs, Denver, and throughout the country have looked a little different due to the onset of COVID-19. As we all know, the Coronavirus pandemic brought with it a variety of changes to daily life, business practices, and all manner of social occasions. Because of the local restrictions at the time, the 2020 Dream Homes in both Denver and Colorado Springs had to be staged virtually, and people were unable to tour the homes in person. Although the 2020 Giveaways were still able to raise tens of thousands of dollars for the patients at St. Jude, it is always much more exciting to stage the home with real furnishings, and for people to be able to see the final product for themselves. 
But the good news doesn't stop there! With the return of the Dream Home open houses comes the return of the Open House Prize! Like in previous years, anyone who comes to one of the open house tours at the Dream Home can enter to win the Open House Prize for free, and the winner receives a $10,000 shopping spree at Furniture Row®. We're honored to be able to offer this highly-coveted prize once again, and we look forward to seeing each and everyone of our customers at the open house weekends! 
The 2021 Denver Dream Home
This year's St. Jude Dream Home is presented by Oakwood Homes and is located at 17346 East 103rd Ave in the Reunion Subdivision of Commerce City Colorado, just outside of Denver. Coming in at an estimated 43,000ft², the spacious Dream Home features 7 bedrooms, 4 baths, an enlarged kitchen island, a great room with fireplace, a finished basement complete with activity room, a two car garage, and a covered patio.  
The interior of this year's Dream Home will be designed and staged by Furniture Row® Designer, Grace Karmel, and it will showcase a variety of new, stylish pieces that you can find at Furniture Row®. 
Free tours of the home are available starting September 18th – October 17th, and the hours are Saturdays from 9:00a.m. – 5:00p.m. and Sundays from 12:00p.m. – 5:00p.m. Don't forget, the only way to register for the $10,000 shopping spree at Furniture Row is by visiting the Dream Home in person, so make sure to mark it on your calendar!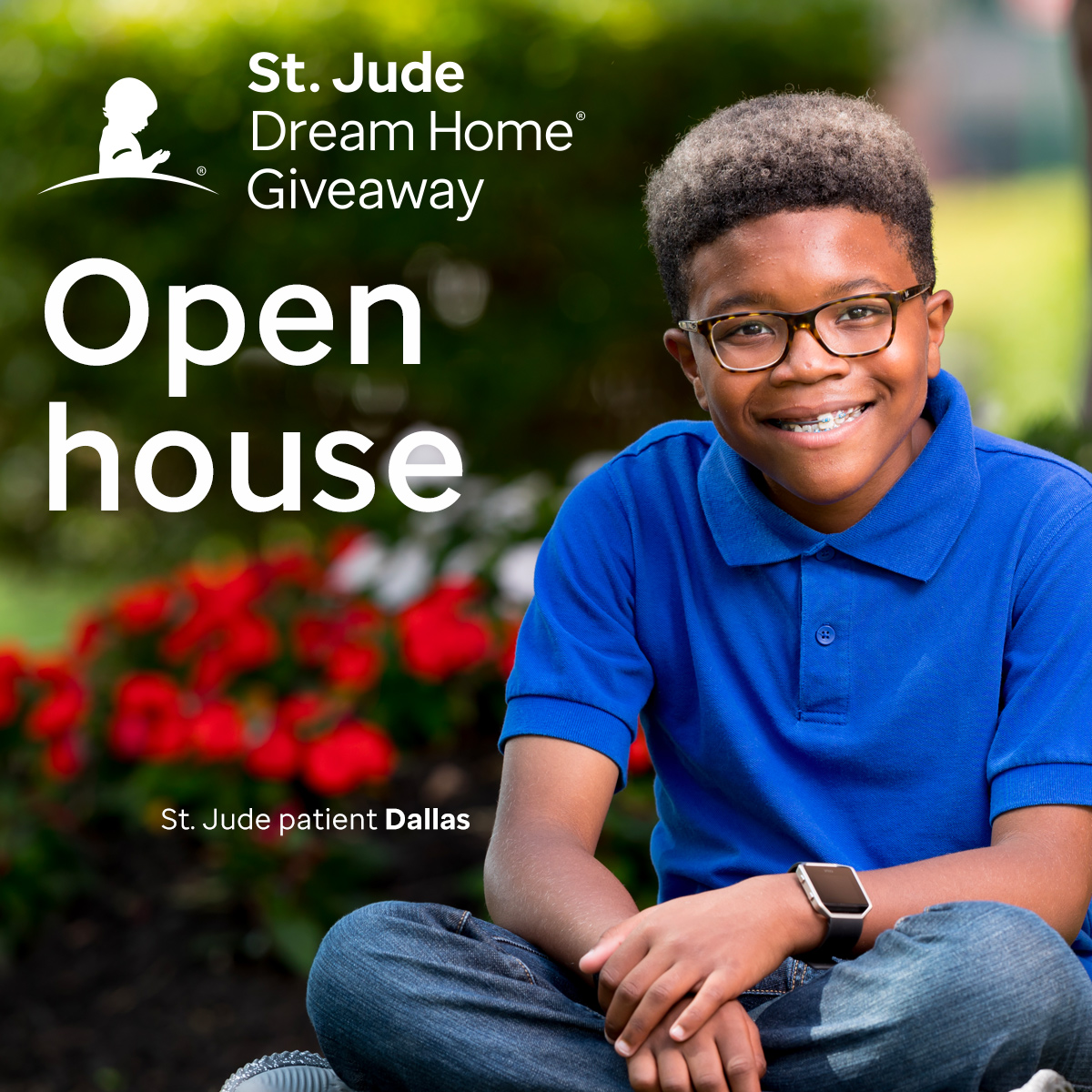 Contest Specifics and How to Enter!
Tickets for this year's Dream Home giveaway in Denver go on sale on August 26th, 2021, and they will be available for purchase up until the final drawing on October, 21st, 2021. Each $100 ticket counts as a submission for the grand prize giveaway, and there's no limit to how many tickets a person can purchase. You can get your $100 raffle ticket at dreamhome.org or by calling (800) 276-7695. This year's supply of tickets are selling fast, so be sure to act quickly. 
But wait, there's even more that your ticket can win! If purchased before the scheduled dates, each ticket also provides entry into the drawings for this year's three bonus prizes! Information regarding the bonus prizes and entry deadlines can be found below: 
Bonus Prizes
Tickets on Sale Prize

- $2,500 VISA gift card, courtesy of ETC Custom Construction

Entry deadline and drawing - August 26, 2021

Early Bird Prize

- A $15,000 VISA gift card, courtesy of NFM Lending

Entry deadline and drawing - September 10, 2021

Bonus Prize

- 2021 Lincoln Corsair, courtesy of Landmark Lincoln

Entry deadline and drawing - October 1, 2021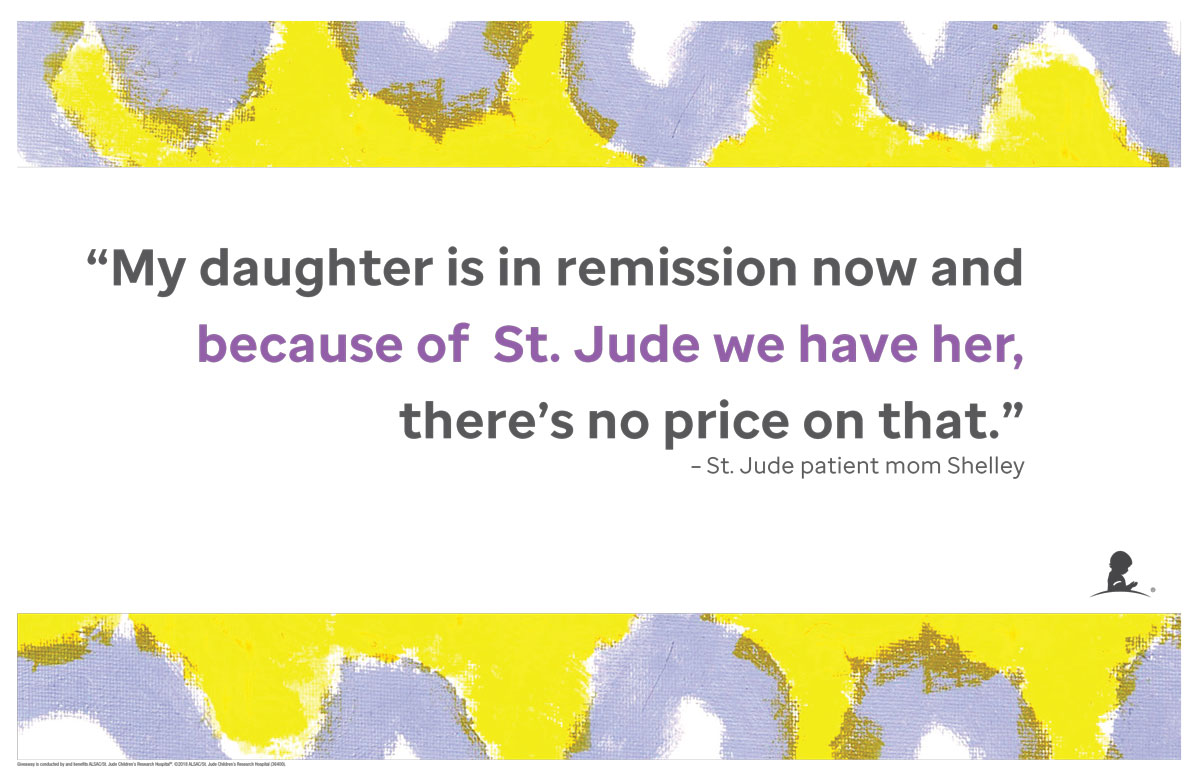 Furniture Row is honored and excited to once again be a part of the St. Jude Dream Home Giveaway in Denver, and we encourage everyone to get out there and buy your ticket today! Once again, 100% of all ticket sales will help to make sure patients and families can focus on treatment and recovery without having to worry about bills for treatment, travel, housing, or food. And remember, if you are unable to purchase a ticket now, or if tickets sell out, it is always possible to donate to St. Jude Children's Research Hospital year-round. Good luck, and we hope to see you at one of the open house weekends!