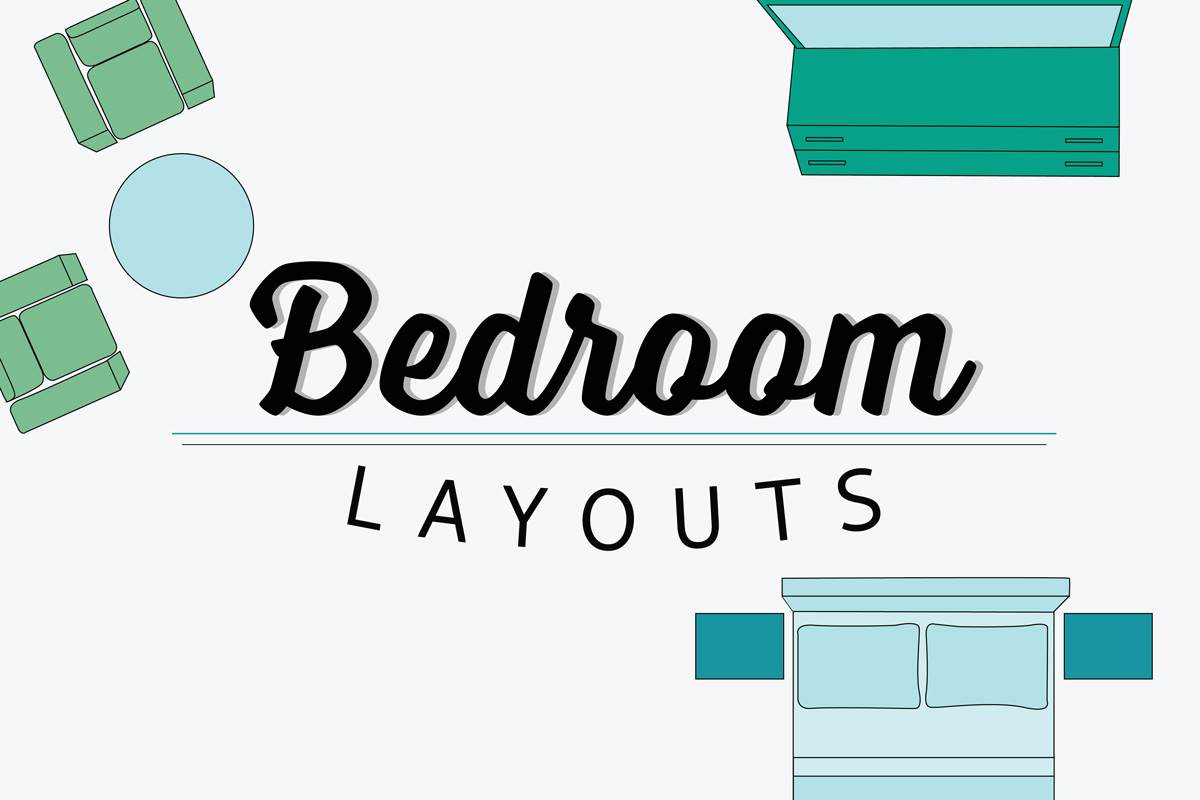 Bedroom Layout Guide
Whether you are moving into a new home or just want to give your current space a makeover, there are a lot of different options on how to arrange your bedroom furniture. With so many things to consider when deciding where to put what where, you may feel a little overwhelmed, so we're here to help! Hopefully, this bedroom layout guide will give you plenty of ideas!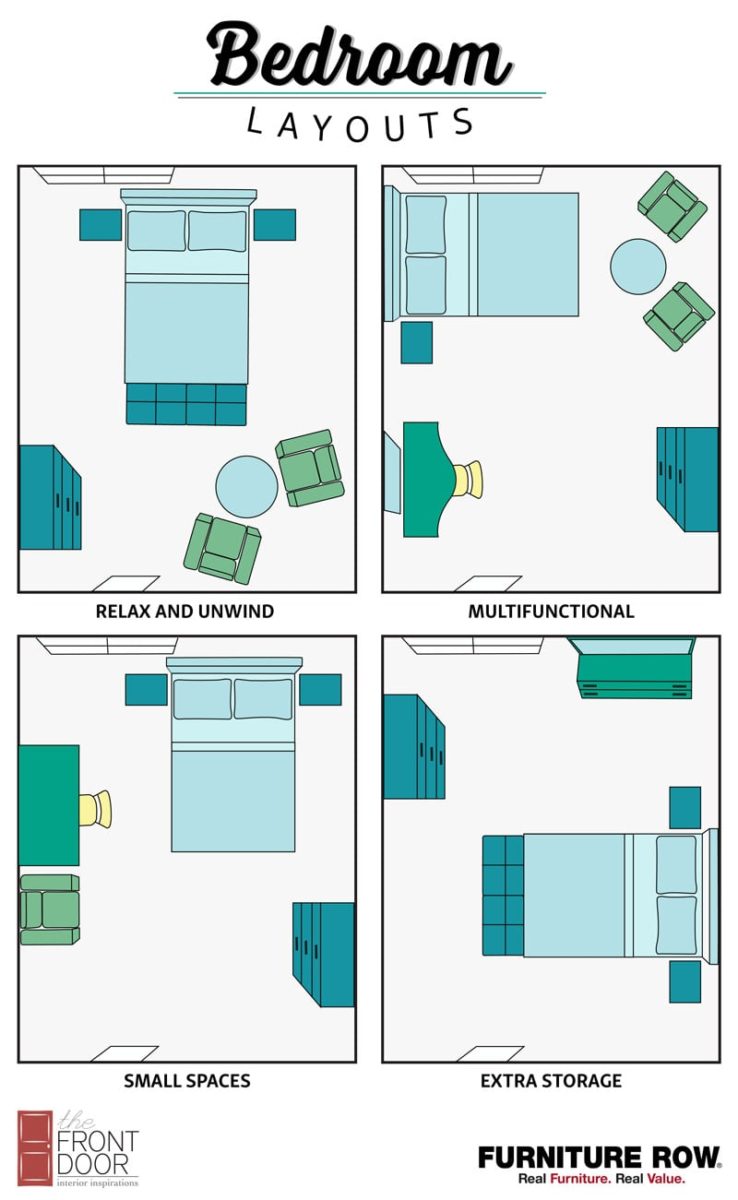 Relax and Unwind
In this bedroom layout, we put the bed in the center, acting as the focal point of the room. This layout works great for couples, as both sides of the bed are accessible, and the two nightstands frame the bed nicely. A chest or dresser offers storage in one of the corners, while a small seating area is adjacent. With two chairs, a small bistro table, and a nearby end-of-the-bed bench or ottoman set, this bedroom layout offers space to do more than just sleep. If you like to relax and unwind in your bedroom before bedtime by socializing with your partner, reading, or completing other leisurely tasks, this bedroom layout could be for you.
Multifunctional
Like the Relax and Unwind setup, the Multi-functional bedroom layout is for someone who uses their bedroom for activities other than just sleeping. With a seating area for sipping coffee or socializing and vanity or desk to apply makeup or use as a workspace, this bedroom layout almost functions as a studio apartment. We've placed the bed against the wall, a tactic that works well for bedrooms with large or misplaced windows that prevent you from putting your bed in the center of the room.
Small Spaces
This bedroom layout maximizes space without sacrificing pieces of furniture. By moving the bed and nightstands from the center of the room to one of the walls, we are able to fit a desk and an accent chair in the space beside the bed. Feel free to swap out the desk with a dresser if you need extra storage for clothes or vanity if you like a dressing area in your bedroom. In the opposite corner, we were able to fit a tall chest without making the room feel overcrowded.
Extra Storage
If you primarily use your bedroom to store clothes and sleep, this could be your new setup. This bedroom layout offers plenty of storage for those who never seem to have enough space. You don't have to worry about picking and choosing which pieces of furniture can fit into your bedroom because a bed, dresser with mirror, chest, and two nightstands are all in this arrangement. We've even put a storage bench (or two storage ottomans) at the foot of the bed. With this bedroom layout, you can keep your bedroom tidy because everything is able to have a space to be put away. With these great bedroom layout ideas, you can update your sleeping oasis easily and with confidence. Although these arrangements work well in most bedrooms, each space is different, so don't be reluctant to swap out furniture pieces or make other adjustments to customize your new bedroom layout. Happy arranging!
Shop bedroom furniture here.