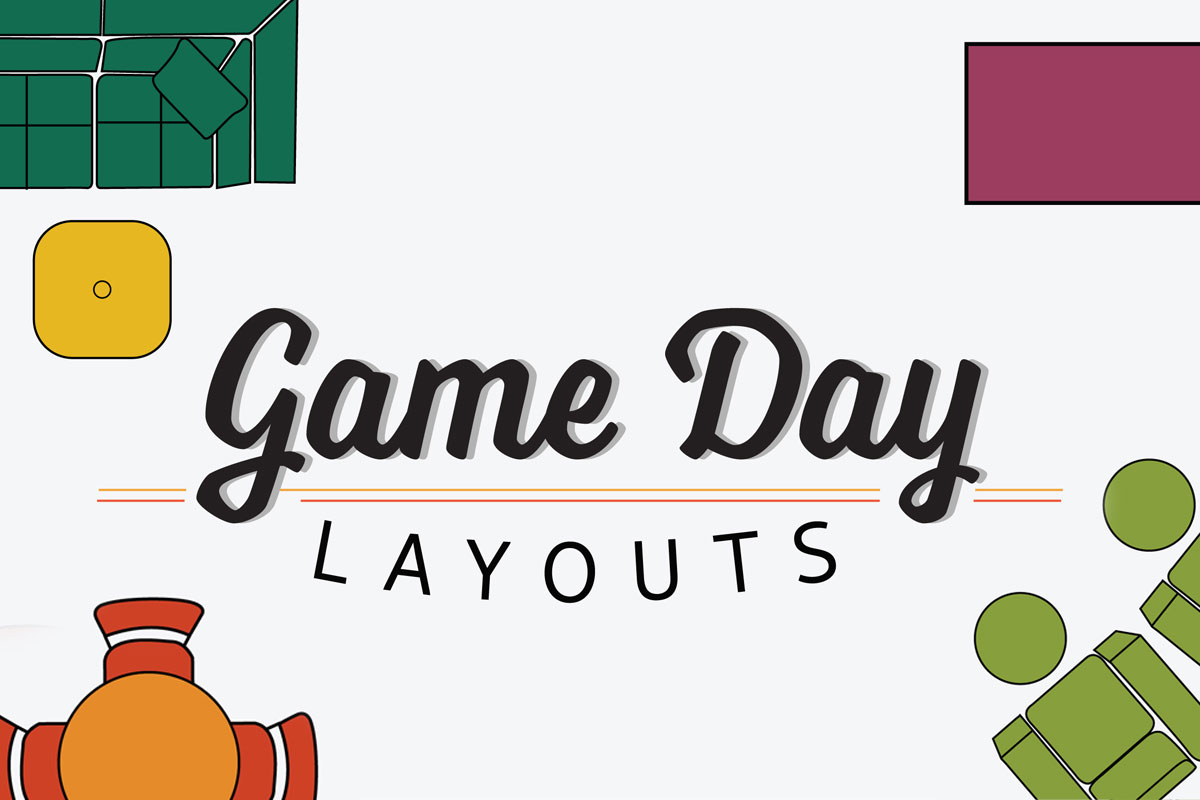 Football Game Day Layout Guide
Watching the game from home means one thing, ensuring your living room is party-ready. While your living room might feel too small or not very guest-friendly, we've created four layouts to make any space ready for large crowds and touchdown celebrations.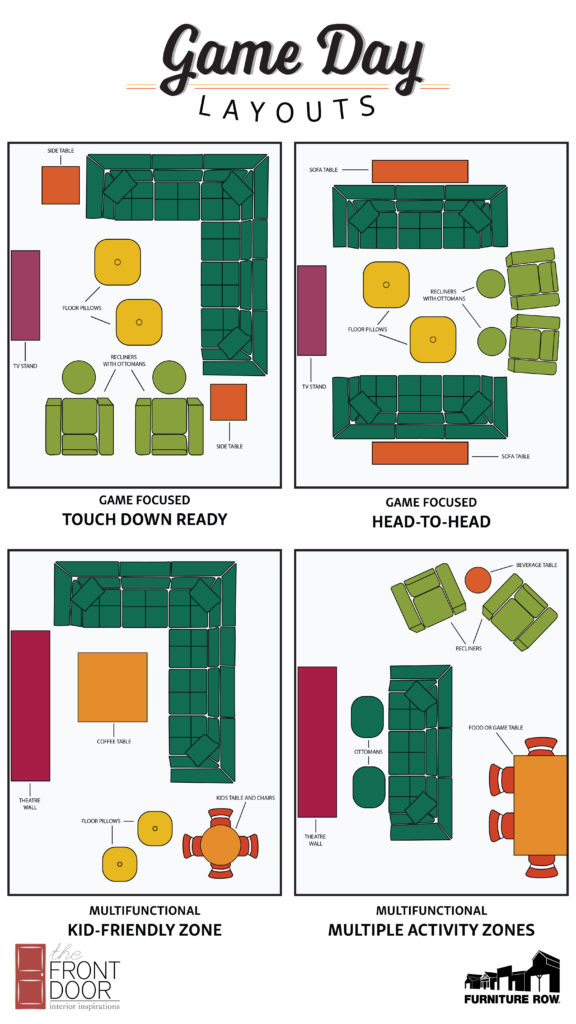 Touchdown Ready
Setting up a touchdown ready space means clinching that perfect setup. With the football game as the forefront of your party, it's essential to keep the focal point on the television. Place enough seating around your TV for all of your guests by bringing in additional chairs, ottomans, and even floor pillows to create the perfect cozy space. If your TV is large, consider placing your television inside an entertainment center and tuck away cords, remotes, and speakers to keep any distractions at bay.
Head-to-Head
If having guests over is the key element to your party, think about setting up a space that allows easy conversation while still maintaining focus on your favorite team. This means, setting up two sofas across from one another and adding plush chairs or a loveseat for plenty of seating that permits the football game to maintain its core attention of the room. Additionally, placing two sofas across from one another enhances rivalry in the event that some of your guests are cheering on your favorite team's opponent. Get creative and set up space for some healthy rivalry fun!
Multiple Activity Zone
We know that not everyone loves the game of football but can't deny the excitement of hanging out with friends. If you want a space that accommodates friends who may not want to participate in watching the football game, think about setting up your living room with multiple areas. Set up one corner of your space for those who enjoy tailgating and snacking over football and cheering. Then, in the opposite corner place a couple of comfortable chairs with some side tables for those guests looking for casual conversation. Though your party might be about football, allowing your guests to play catch up is just as important. Your guests won't be disappointed with having multiple options.
Kid-Friendly Zone
Don't leave kids out of the fun. This layout is specifically designed with parents in mind! If your friends' kids are tagging along, set up space for parents to enjoy the football game while the kids can enjoy each other's company but a close eye can be kept on the rowdy crowd. We all know the space is going to be loud, so why not set up a room with seating on one side and games and toys on the other? Have a fun parents day without leaving the kids at home. It's the perfect party setup for everyone. Kick back in plush seating before kickoff on game day with your friends and family and all will be a success. Check out our How to Create the Perfect Space to Watch Football for more go-to party space tips.
More Layouts Be sure to check out the rest of our Layout Guides for even more inspiration!