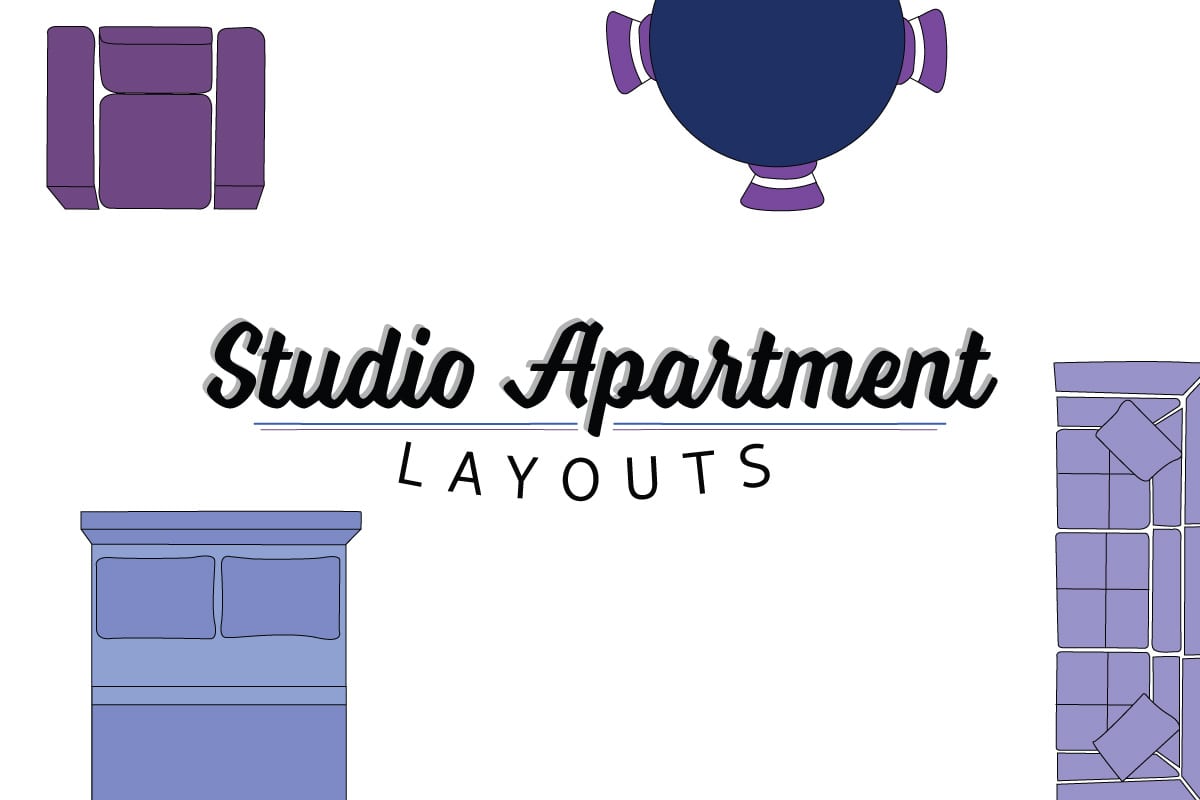 Studio Apartment Layout Guide
In today's busy cities, a lot of space is hard (and expensive) to come by. Many apartment complexes alleviate this problem by offering studios to their patrons. A one-room home is quite stylish in urban markets, but sometimes it can be difficult to set up your living room, dining, and bedroom furniture in a way that maximizes space and defines separate activity areas. Below, find four functional and fashionable arrangements with this studio apartment layout guide.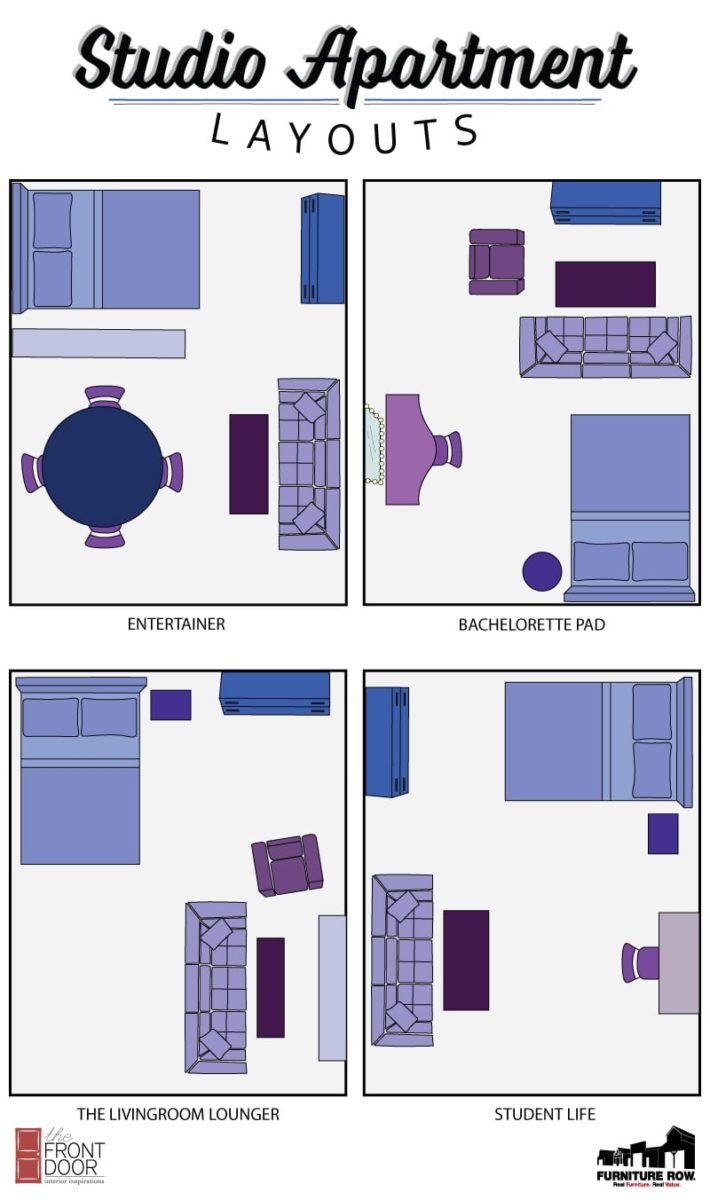 Entertainer
The first studio apartment layout is for the person who likes having guests over. This setup allows for separate living and sleeping spaces by placing a divider between the bedroom and the living-dining area. If you own the condo, this can be achieved by installing drywall. If you are renting, get creative by placing bookcases, screens, or even curtains between the two "rooms." Sliding doors or tapestries allow you to close the space off when you have company, and open it up when you are alone and don't need the barrier. In this studio, there is a dining area with standard dining set near the living room. If your spot is smaller, achieve the look with a scaled counter height group or a drop-leaf table that can be pushed against the wall.
Bachelorette Pad
In this chic studio apartment layout, refined style is key. The "bedroom" is complete with a sophisticated dressing area and vanity. It effortlessly opens to the "living room," where a TV could be placed atop the dresser.  In a studio apartment, there often isn't enough space for a lot of furniture. In this arrangement, we substituted clothes storage for a television stand and the vanity doubles as a desk. When considering your own studio apartment layout, think about your needs, and get creative with multipurpose furnishings!
The Living Room Lounger
If you couldn't live without your big comfy couch, larger than life television, and extensive movie and video game collection, this studio apartment layout is for you! The "living room" is the main focus of this small space, and is the first thing you see when you come in. A large sofa, chair, coffee table, and television stand comfortably fit, creating a relaxing oasis for you to kick back and relax. The bed is pushed far into the corner but still opens up to the living space, offering additional seating and allowing you to still view the television.
Student Life
If your life is dedicated to school or work, you will need a desk in your tiny space. This studio apartment layout allows you to get the job done right. With a designated workspace, your life will be much easier, and the open floor plan allows you to not feel cramped. If you need more surface space, an L-shaped desk  also would look fabulous in this furniture arrangement. If it has an open design, it can also provide a space to dine after a long day's work. You also could consider getting a large coffee table with a lift top to give yourself an alternate space to get work done from the sofa.
Shop all furniture from Furniture Row here.
More Layouts Be sure to check out the rest of our Layout Guides for even more inspiration!
Football Game Day Layout Guide